Flakka available @ AGORA Market SOON !!!
Police in south Florida have seen a growing number of cases of bizarre and uncontrollable behavior linked to a street drug called flakka, one of the newer chemicals in the booming category of synthetic or designer drugs.
In Fort Lauderdale last month, a man tried to break down the front door of a local precinct and told police officers he was
high on flakka
. A few weeks later, another man who said he had just smoked flakka impaled himself
while trying to scale a fence
around the police station. In Lake Worth, a city in Palm Beach County, a man armed with a gun -- and naked --
stood on a rooftop
and announced, "I feel delusional, and I'm hallucinating!" He told authorities he had vaped flakka with an e-cigarette.
Flakka is a designer drug that can be snorted, smoked, injected or swallowed. It may also be combined with other, softer drugs such as marijuana.Flakka is most typically made from the chemical alpha-PVP, which is a synthetic version of the amphetamine-like stimulant cathinone. Cathinones are chemicals derived from the khat plant grown in the Middle East and Somalia, where the leaves are frequently chewed for a euphoric buzz.
It's the same class of chemical that's used to make
so-called bath salts
, a drug that was found to be behind a number of alarming incidents, including the case of a man in Miami who allegedly
chewed another man's face
while high on bath salts in 2012.
The immediate and long-term effects of cathinones can rival some of the strongest crystal meth and cocaine.
Jim Hall, an epidemiologist at the Center for Applied Research on Substance Use and Health Disparities at Nova Southeastern University in Broward County, Florida, told CBS News that cathinones are the next, even more potent class of drugs to take over where MDMA leaves off. MDMA, known widely as Molly, has been the cause of a number of fatalities and the recent round of overdoses that
hospitalized a dozen people at Wesleyan University
.
Hall says the drug is designed to cause the brain to flood with dopamine, a hormone that helps control the brain's reward and pleasure centers, and then block the transmitters, producing an intense feeling of euphoria. "Normally when dopamine would be released, even naturally or even with other drugs, it then gets reuptaked -- it goes back to its original transmitting neuron," said Hall. "But in this case, its reuptake is blocked so it remains there."
Taking additional flakka while already high -- a practice known as "snacking" -- or combining cathinones with other drugs often leads to serious health complications including rapid heart rate, agitation, extreme aggression and psychosis.
"We're starting to see a rash of cases of a syndrome referred to as excited delirium," said Hall. "This is where the body goes into hyperthermia, generally a temperature of 105 degrees. The individual becomes psychotic, they often rip off their clothes and run out into the street violently and have an adrenaline-like strength and police are called and it takes four or five officers to restrain them. Then once they are restrained, if they don't receive immediate medical attention they can die."
The drug's name appears to have several meanings, says Hall. The word
flaca
means skinny in Spanish. "When we first heard the word we thought it was referring to the fact that it's a strong stimulant, almost all stimulants have an appetite depressant quality to them, an almost anorexic quality."
But Hall said flakka is also a Hispanic colloquial word that means a "beautiful, elegant woman who charms all she meets." The drug name also may be associated with a famous hip-hop artist Waka Flocka Flame.
In recent years there's been a rise in the number of national crime lab reports for cathinones, along with a decline in cases involving MDMA, which is the active chemical in both Molly and Ecstasy.
Hall says designer drugs like flakka are not always pure, which means that frequently the customer and dealer don't actually know what's in the product. Hall says that in 2013 there were a total of 126 reported deaths tied to synthetic cathinone in Florida.
"One of the kind of 21st century trends in drug supply is creating new brand names like flakka and building its popularity and then selling anything," said Hall, who authored a report on the designer drug market in Florida. "Elsewhere in the country [flakka is] actually quite a popular drug. It's often sold under the street name gravel because of its crystal, small, lumped-up appearance that looks like grainy pebbles or gravel in an aquarium."
Hall added that there have been recent reports of a designer drug marketed as flakka in Ohio and Houston as well as Florida.
Flakka is one of a number of cathinone-based drugs that are produced in China and sold online to small-time drug gangs in the U.S. And the business is lucrative. Hall says that with small investment of only a few thousand dollars, a dealer can walk away with as much as $75,000.
"The main issue with this whole category is that the user just doesn't know what they're taking or the strength of what they're taking, and literally they are the guinea pigs," he said. "We're referring to these as the guinea pig drugs. Often the dealer might not even know what they're selling."
Flakka: The New Designer Drug You Need To Know About
A man rushes out of his house in Miami last month, ripping his clothes off in a rage, screaming violently, after smoking a crystal-like drug. Five police officers are required to take him down as he exhibits superhuman strength. He is sweating, paranoid, delusional and hallucinating about seeing objects in front of him.
The behavior described above, known as "excited delirium", is the result of emerging use of a new synthetic amphetamine-like stimulant that is similar to the compound contained in bath salts, also known as cathinones.
The drug is called "Flakka", and if you are the parent of a teen, it's important to educate yourself about this new designer drug.
Use of the drug have been reported primarily in Florida, Texas, and Ohio, but the drug is likely making its way into many other cities. The appeal of the drug derives from the fact that it hasn't been officially banned yet, as have other bath salts containing the drug, MDPV, a commonly abused cathinone. Drug suppliers are always one step ahead, making new versions of previously banned drugs.
Flakka, which comes in crystalline rock form, can be swallowed, snorted, injected, or used in an e- cigarette and vaped. The duration of the effects of the drug can last as few as 3-4 hours, but can also linger for several days. The drug is highly addictive, both from a physical as well as a psychological perspective.
Because of the ability to place it into a cartridge and vape it, the drug can easily be concealed in public, allowing many to use it without raising any suspicions.
Flakka is produced from a compound known as alpha-PVP, synthetically derived and made from an amphetamine-like derivative of the drug, cathinone.
The khat plant, which grows in parts of the Middle East as well as Somalia, is the source of cathinones. The leaves of the plant are often chewed to achieve euphoria or a high.
While other designer drugs such as molly or ectasy, which contain MDMA, a psychedelic, have grown in popularity over the past decade, Flakka represents a new trend which could lead to greater harm to those seeking altered states of consciousness.
The reason lies behind the mechanism of the drug as a re-uptake inhibitor of dopamine and norepinephrine—important chemicals for nerve transmission—leading to a more prolonged effect, typically referred to as "excited delirium."
Under normal functioning, the chemicals are taken back up by cells after they are released. But Flakka blocks this mechanism for reuptake, leading to a concentrated and prolonged effect of dopamine and serotonin, known as a state of "excited delirium."
During this state, body temperature can rapidly elevate to as high as 105-106 degrees Fahrenheit, triggering a cascade of events which could also lead to kidney damage and failure as a result of rhabdomyolysis. Rhabdomyolysis results from the breakdown of muscle and can release a chemical called CPK, or creatine phosphokinase, which can damage the kidneys.
The physiologic effects of Flakka trigger severe anxiety, paranoia, and delusions, leading to a psychotic state, characterized by a surge of violence associated increased strength and loss of awareness of reality and surroundings.
One of the chief concerns of Flakka is that the suppliers–typically from China, Pakistan and India– as well as users often do not know what is actually contained in the drug when it is sold on the streets. Transactions by lower level suppliers are often made online, then reaching the streets where is it repackaged in capsules or made available for vaping. Lacking purity, it may be combined or cut with anything from heroin to cocaine, or even sprinkled with cannabis.
According to the U.S Drug Enforcement Administration (DEA), Flakka cases are significantly increasing from no reported cases in 2010 to 85 cases in 2012, and now greater than 670 in 2014. So statistics are available on reported cases in 2015 thus far.
The Fort Lauderdale Police Department, according to a report in the Sun-Sentinel, is creating a specialized task force loosely known as the "Flakka Initiative" to work with local agencies as well as the DEA, the Federal Bureau of Alcohol, Tobacco, Firearms and Explosives, about the increasing use of the drug.
In addition, the Sun-Sentinel reports that the Palm Beach County Substance Abuse Awareness Coalition is launching a special website next month that warns people not to be guinea pigs when it comes to these dangerous drugs. The website, dontbeaguineapig.com, will be an educational portal about the potential effects of using such designer drugs.
This is the best & easiest way to buy Bitcoins: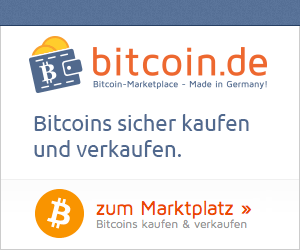 To visit bitcoin.de use this adress:
https://www.bitcoin.de/de/r/a94hf7